Winter Wrap-up: Dressing for the Cold
Its cold outside, the house is a mess and you have a toddler with itchy feet wanting to explore. Winter doesn't have to be a season of indoor activities, as long as your little one is dressed for the weather. Beat the cabin fever and restore your sanity with these handy hints.
Encouraging independence through dressing
The daily routine of getting dressed gives toddlers the opportunity to practice their decision making, often with some very interesting outcomes. With guidance, little fingers should start to get used to zipping, doing and undoing buttons, pushing down and tearing apart velcro, and in time tying/undoing laces and waist ties. As the cooler months settle in, manoeuvring into socks, gumboots, woolly hats and jackets is part of learning what is required when faced with wind, rain, mud and puddles. Toddlers will be excited at the prospect of dressing for an adventure outside, and helps them to learn the outcomes of their decisions.
Tips to get your toddler prepared:
• Practice makes perfect: Getting out the door can often be rushed, and you may find yourself dressing your toddler to save time, losing the opportunity for them to give it a go. Sometimes there is no way around this, so instead make use of some play time to practice, such as dressing a doll or stuffed toy together, or playing dress ups. Once your toddler takes an interest in dressing themselves, you can start laying out their clothes for them to get changed into in the morning and eventually they can begin to build their outfits themselves. Each morning you could have a chat about what the weather is like and what clothes they think would be best for the day's activities.
• It's all about layers: The unpredictability of weather (particularly in New Zealand) means you may experience more than one season in a day. Teach your toddler to dress in layers, with a singlet or thermal to begin, various layers in between depending on the temperature and a water-resistant wind jacket to finish. This will mean they are snug when it's really cold, and gives the option to strip off a layer when in the warmth of a car or after they've run around. The thickness of a jacket will impact on their ability to move and play, so look for quality material, not necessarily the thickest that could restrict movement.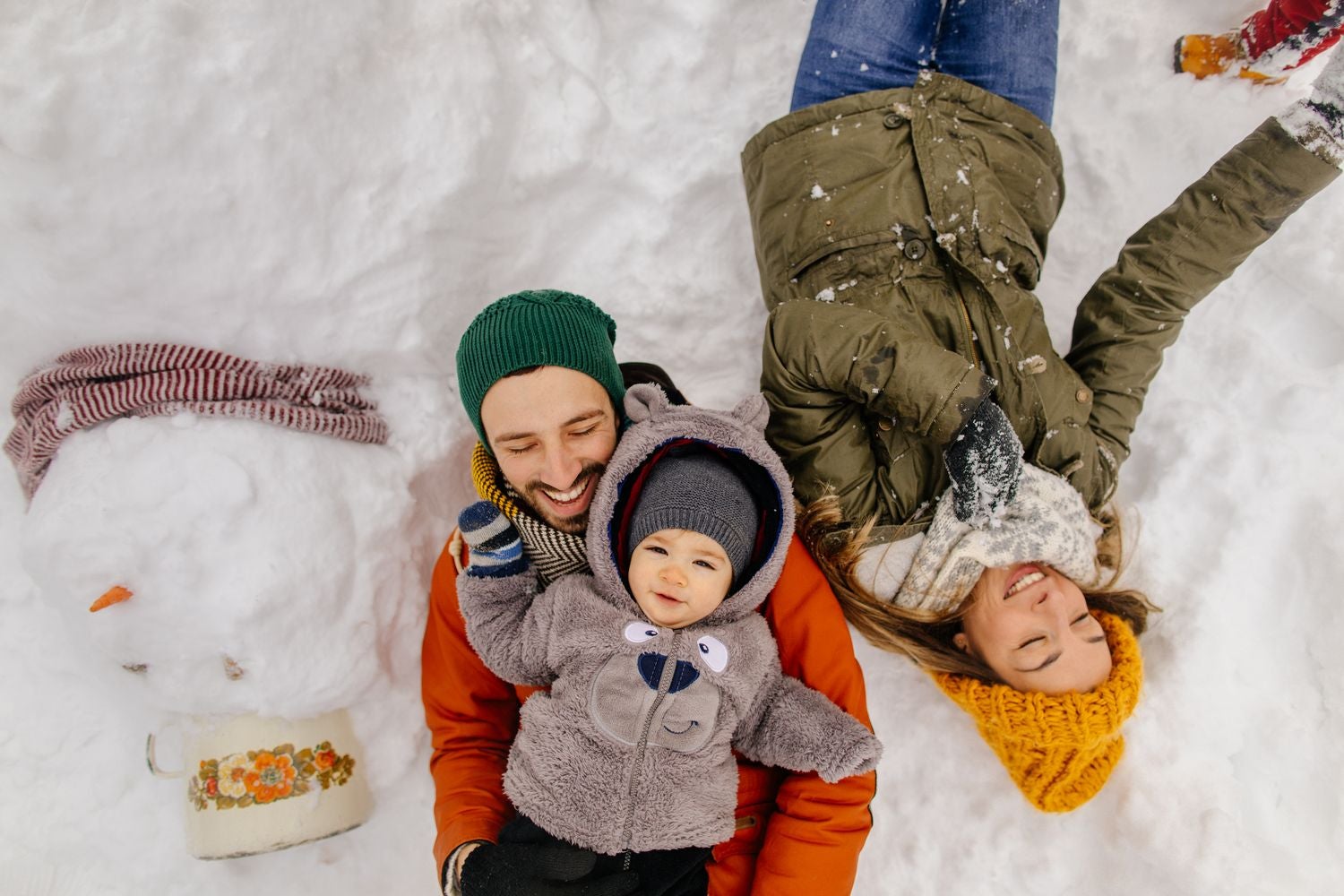 • Allow for exploring in puddles and mud: What's better than jumping in muddy puddles? Expect this to happen and embrace it – gumboots and waterproof overalls are perfect to slosh around in, and easy to clean. Make sure they are wearing good thermals underneath and woollen socks so they will stay warm even if they get a little wet.
• Provide options: With independence comes choices. If a toddler is faced with too many options on clothing, getting dressed can take too long and often ends up in battle of wills between what is most appropriate and what character they feel like being that day. Give your toddler just two options to choose from. This will empower them with decision making, but makes the process a little faster on busy mornings.
• Top it off with a hat: A large amount of our body heat gets lost through our head, so making sure your toddler wears a well-fitted cotton or soft-wool knitted hat is best for those really cold days or times when they will be outside for a long period of time. For the toddler that refuses, a hat with ear flaps that fastens under the chin is an option, or if that is a no go, a neck warmer can be a great plan B.