S-26 GOLD FOLLOW-ON is a scientifically advanced premium follow-on formula. It helps ensure balanced nutrition for healthy formula-fed babies from 6 months, as part of a progressively diverse diet.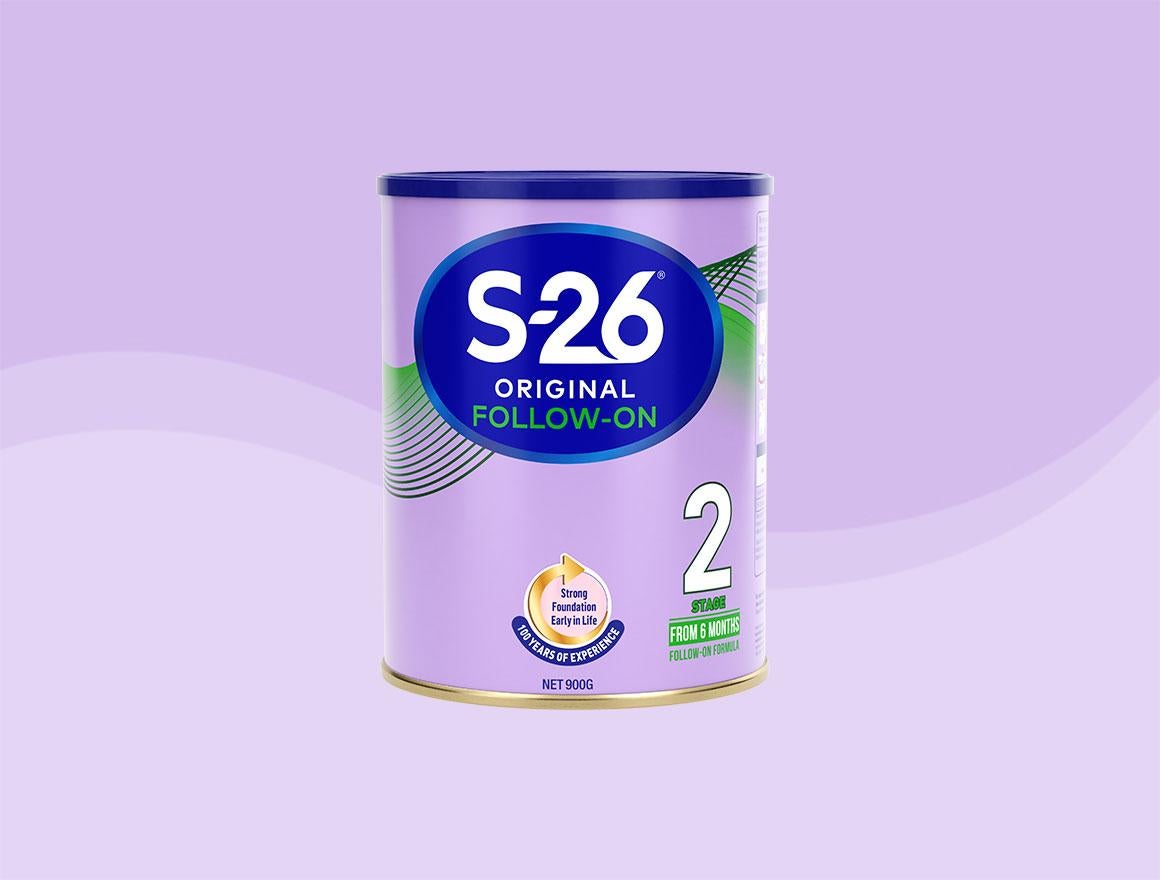 S-26® Original FOLLOW-ON is a nutritionally balanced follow-on formula specifically designed to meet the needs of formula-fed babies from 6 months.

Relentlessly pursuing scientific breakthroughs,
S-26 helps to support children's learning abilities
through play, to boost their curiosity to discover,
and grow in every new experience.